"Museums for equality: Diversity and Inclusion" International Online Conference was held on International Museums day
2020-05-20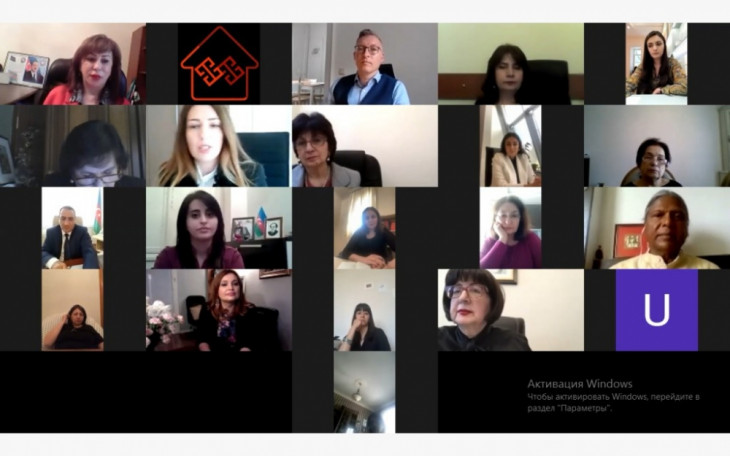 On May 18, International Museum Day, the Ministry of Culture of the Republic of Azerbaijan and the ICOM Azerbaijan National Committee will organize the international online conference on the topic Museums for Equality: Diversity and Inclusion.
The first part of the conference will start at 2 pm Baku time. Keynote speakers - David Vuillaume, Chair of the Network of European Museum Organisations (NEMO), Barbara Lisicki (UK) Director at Entertainers Ltd. Director at Equals Training CIC, and Professor Dr. Amareswar Galla, Director, International Centre for Inclusive Cultural Leadership, Anant National University, Former Vice President, ICOM, Paris - will deliver speeches on the topic. Dr. Shirin Melikova, Director of the Azerbaijan National Carpet Museum, President of ICOM Azerbaijan National Committee will moderate the online conference.
The second part of the online conference will start at 3 pm Baku time. The directors of the Azerbaijan National Carpet Museum, Azerbaijan National Art Museum, National History Museum of Azerbaijan, State Museum of Azerbaijan Musical Culture, Independence Museum of Azerbaijan, Azerbaijan State Theatre Museum after Jafar Jabbarli, Museum Center, YARAT Contemporary Art Center, Old City Museum Center, Gobustan National Historic and Artistic Reserve, House Museum of Sattar Bahlulzade, House Museum of Tahir Salahov, House Museum of Jafar Jabbarly, House Museum of Niyazi, House Museum of Vagif Mustafazadeh, House Museum of Gara Garayev, House Museum of Uzeyir Hajibeyli, House Museum of Samad Vurgun, Memorial Museum of Bul-Bul, Memorial Museum of Mammad Said Ordubadi, House Museum of Jalil Mammadguluzadeh, House Museum of Azim Azimzade, Memorial Museum of Nariman Narimanov, House Museum of Abdulla Shaig, and House Museum of Leopold and Mstislav Rostropovich will join the conference.