Foreign Minister Elmar Mammadyarov received the Permenant Represantatives of various countries to UNESCO attending the 4th World Forum on Intercultural Dialogue
2017-05-05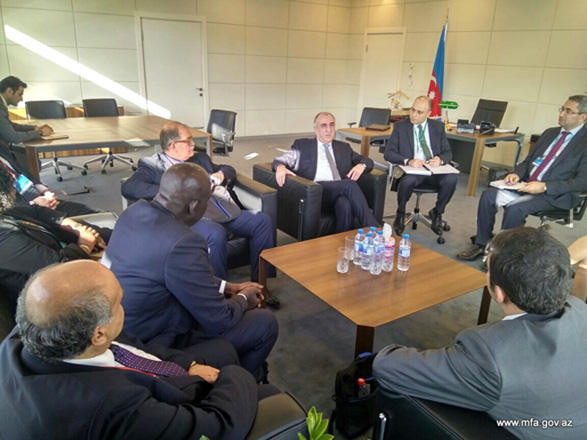 At the meeting, they expressed their satisfaction with the successful cooperation between Azerbaijan and UNESCO and noted the support of this organization in promotion and preservation of cultural heritage and development of educational and scientific reforms in our country. The role of Mrs. Mehriban Aliyeva, the First Vice-President of the Republic of Azerbaijan in the development of relations between Azerbaijan and UNESCO was highly appreciated.
Ambassadors of the UNESCO commended the interesting and essential speech of H.E. Mr. Ilham Aliyev, President of the Republic of Azerbaijan in the Forum.
Minister Elmar Mammadyarov noting Polad Bulbuloglu's candidature to the post of UNESCO Director General added that if elected, he will successfully cope with this position.