The National Commission of the Republic of Azerbaijan for UNESCO has convened a meeting with its members, which was attended by Director General of UNESCO Irina Bokova. The meeting marked the 25th anniversary of the establishment of relations between Azer
2017-05-05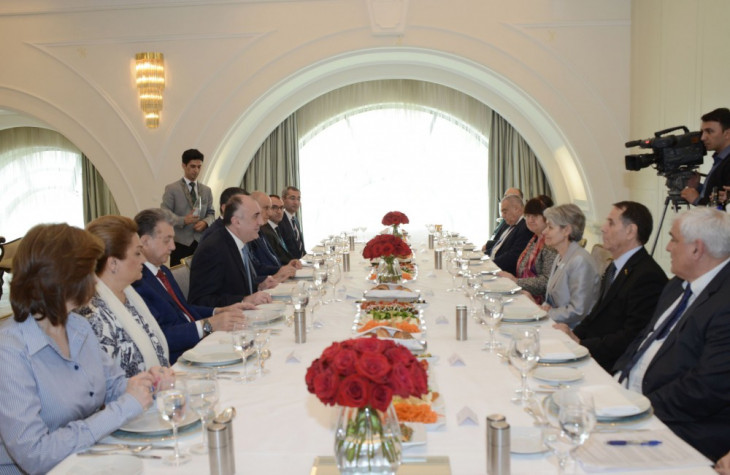 The National Commission of the Republic of Azerbaijan for UNESCO has convened a meeting with its members, which was attended by Director General of UNESCO Irina Bokova. The meeting marked the 25th anniversary of the establishment of relations between Azerbaijan and UNESCO.
Minister of Foreign Affairs, chairman of the National Commission Elmar Mammadyarov hailed relations between Azerbaijan and UNESCO as fruitful.
He praised the role of Azerbaijan`s First Vice-President, UNESCO Goodwill Ambassador Mehriban Aliyeva in developing cooperation between the country and the organization.
Irina Bokova also hailed the development of Azerbaijan-UNESCO cooperation during the 25 years.
She stressed the particular role of Azerbaijan`s First Vice-President Mehriban Aliyeva in strengthening and expanding the bilateral cooperation. Bokova commended Azerbaijan`s commitment to the principles of UNESCO and the country`s efforts to promote the goals and objectives of the organization at national and international levels.
Bokova also stressed the importance of the 4th World Forum on Intercultural Dialogue, which is being held in Baku in partnership with UNESCO.